work for us
Explore our opportunities
Are you looking for a work environment where you can build skills and increase your knowledge while spending time in the forest?
Apical offers a variety of positions from full-time to seasonal for both hourly and production based work.
Forestry field researchers
Our field researchers work on a variety of specialized silviculture projects including Permanent Sample Plots (PSPs), Pre-Harvest Assessments (PHAs), Mountain Pine Beetle, and more.  Forestry knowledege and experience are assets.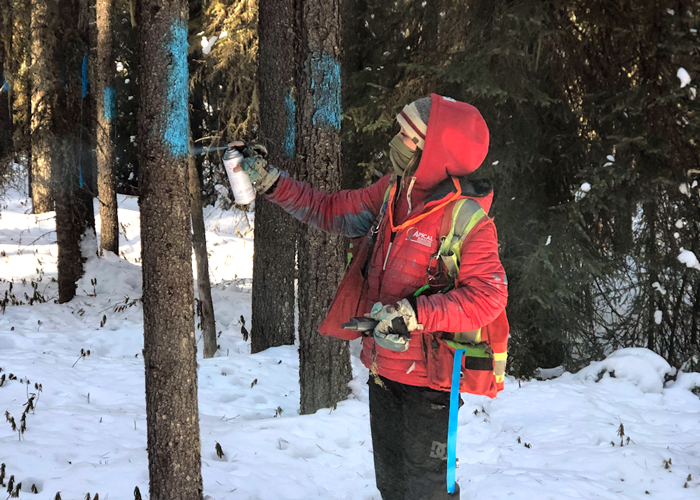 Surveyors collect forestry data and tree measurements in regenerated stands. Employees undergo extensive training to ensure that data and measurements collected are in compliance with Alberta Forest Management Standards.
Previous forestry experience, tree identification knowledge, use of GPS, and ATV experience are assets.
Tree planters work in small teams (8 to 10 people) to provide specialized reforestation services to a diverse number of clients.   Planters work with a high level of autonomy and responsibility.  Many of our planting projects require the use of ATVs and GPS.
Apical hires experienced planters for this production-based work.