What you will do:  Identify species, count and measure trees in accordance with the Reforestation Standard of Alberta
Accurately GPS to plots in a cutblock

Establish a plot centre for each plot

Identify, measure and record appropriate tree species and heights

Production pay.  Surveyors average between $250 to over $500/day.
Start date: ASAP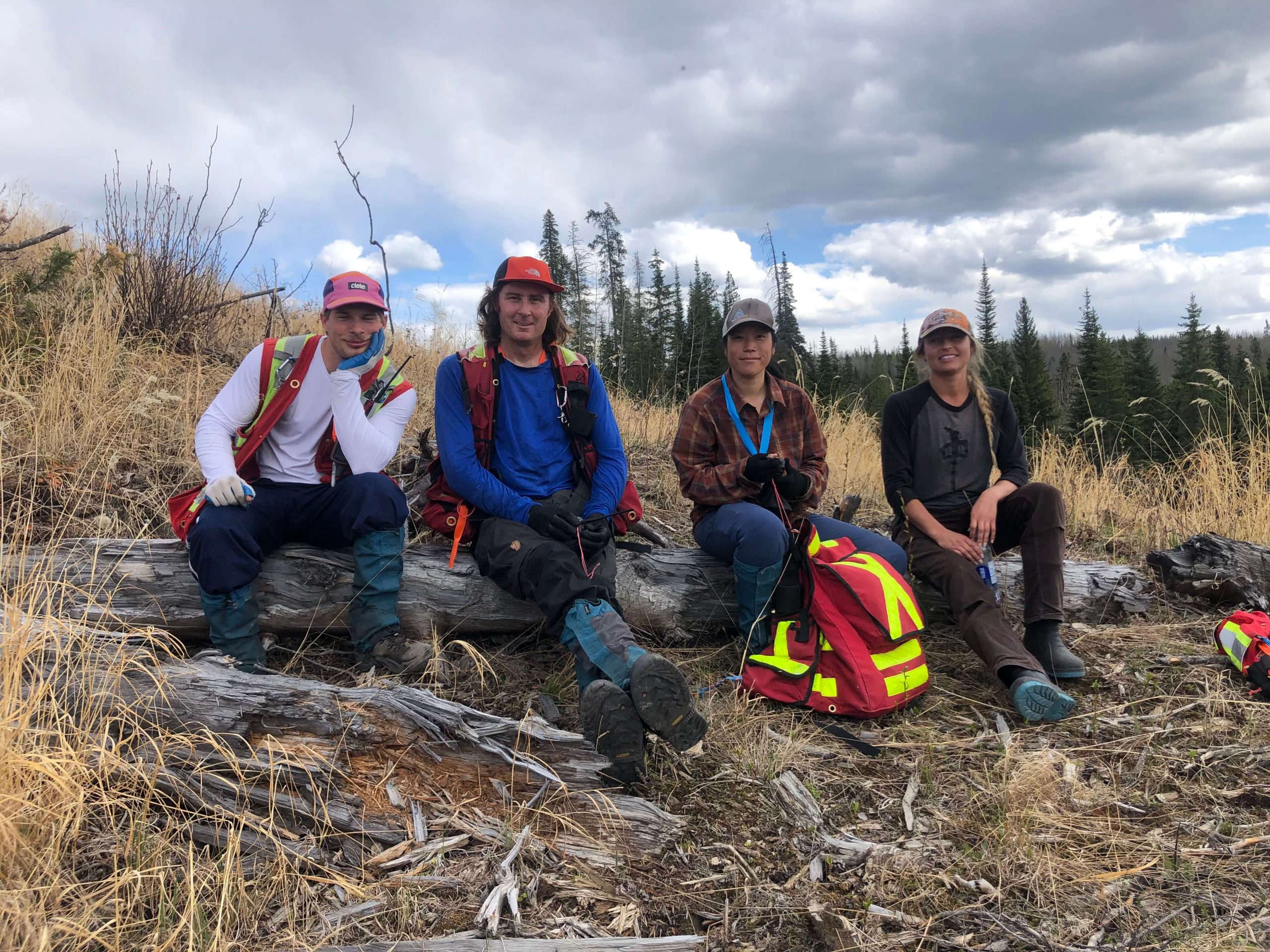 Forestry Field Researchers
What you will do:  Spend your day in the forest collecting data and measuring trees for various research projects
Collect essential tree data for research projects; this research data will help maintain a sustainable forest

Use GPS, Vertex, Height poles and more

Hourly pay (full-time) – starts at $24.50
Hourly pay (summer students) – starts at $23.50
Some projects may have quality and production bonus potential
Start date: ASAP
Essential skills and knowledge that will benefit your productivity:
ATV and sled experience

Experience working outdoors in the all weather conditions

Tree species identification

Ability to measure tree heights and ages

Good physical condition is necessary as considerable walking will be required
On-the-job training will be available to ensure competence before any job is started.  Excellent communication and interpersonal skills will be an important part of the successful applicants' attributes. Compliance with our safety program and Covid-19 expectations is mandatory. 
Basic training in forestry measurements, experience driving on resource roads (ATV and sledding experience is considered an asset).  Enrolled in or graduated from a 2-year Forestry or Renewable Resource technologist diploma or enrolled in an undergraduate degree in Forestry, Environmental Science, or a related degree or experience doing regeneration surveys.

Valid Class 5 non-GDL Alberta driver's license or equivalent.

 

Legally entitled to work in Canada.

 
Work Schedule
Forestry Field Researchers: 10 days on, 4 days off – shifts usually start on a Tuesday and end on the following Thursday, allowing for a four-day weekend. 
Surveyors:  Shifts vary from 10 days on/4 off to a 4 days on/1 day off (usually when working in locations far from Grande Prairie) 
Equipment
Employees are responsible for providing their own cruise vests, steel-toed boots, and weather-appropriate clothing/gear.  Apical provides employees with required Personal Protective Equipment (PPE) and additional equipment such as GPS and SPOT units. 
Training
Employees undergo a thorough online safety training program as well as in-person (or online) orientation to Apical's Health and Safety program.
Accommodation
In Grande Prairie:  Apical Forestry provides low-cost accommodation for field researchers and surveyors in Grande Prairie.  Crew houses are fully furnished with separate bedrooms and wifi.  Employees are responsible for food and personal essentials. 
Out of town: Apical Forestry pays for all hotel costs and meals when working out of town.   
Tree Planters: Apical Forestry pays for all hotel costs and meals when working out of town.   
Wages and Benefits
Apical offers a competitive wage (based on education, skills and ability) and a comprehensive benefits program (after the required waiting period).